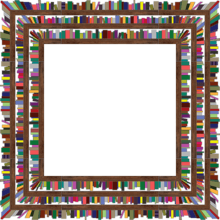 About to buy a book on Kindle? Check if your local library carries the e-book and check it out online.
The book looks the exact same on your Kindle regardless. You can even make highlights and notes on the checked out book while it is on your Kindle.
Remember you can set up library cards from multiple counties in your area--so it isn't just one library system you should check.
Also, checking out e-books from the library (even Kindle books) can be a bit technically challenging the first time. Just muscle through or have someone help you figure it out.