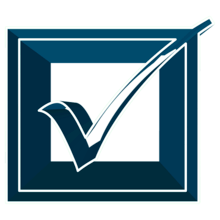 Have you heard of the book Checklist Manifesto by Atul Gawande? It's written by an elite hospital surgeon who found that using simple checklists can dramatically reduce errors in a hospital setting.
The quintessential example of checklists being deployed effectively is aviation. Do you want your pilot skipping the pre-flight checklist and just winging it? Didn't think so.
Gawande talks about how checklists can help many of us in different aspects of life beyond aviation. The book has become fairly trendy in elite investment circles, and for good reason. It's scary how many blind spots we all have--and just basic errors we can make because we're humans, not robots.
It's Time To Apply The Checklist Manifesto To Personal Finances
Frankly, I found Atul Gawande's book a dry read. However, the ideas advanced in Checklist Manifesto (affiliate link) are profound and powerful. So MightyInvestor.com has decided to provide you with checklists to help you manage your career, optimized savings, and improve your approach to investing. We don't pretend these checklists are exhaustive, and they are definitely a work in progress.
Without further ado, click the button below for MightyInvestor.com's Ultimate Checklist to Smart Savings Version 1.0.