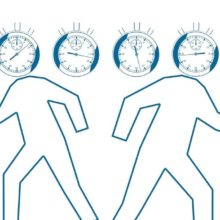 MightyInvestor.com is an optimistic place.  This is because we really do believe you can build a phenomenal career, save up a massive financial buffer, and invest such that you beat 80 percent of professional investors.
That said, we sometimes throw out a note of caution.  And here is one.
Beware the perils of restless change.  A certain type of person is just always spinning their wheels.  Shifting plans, changing careers, etc.
If you keep restlessly, dramatically altering the vector you are on, you:
Won't develop deep skills and expertise in a specific field
Won't nurture a deep network of contacts
Will have to start over again and again, wasting energy and squandering career capital
Will get a reputation as a flake
Yes, we all bounce around quite a bit, but if this becomes a way of life, you won't get very far.
One way to avoid this trap is to ensure that the professional steps you take always relate in some way to your theme…..