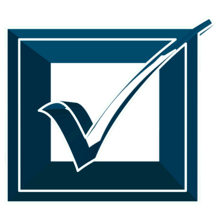 Here's our quick checklist to make sure you looking for smart savings everywhere you can -- and aren't leaving money on the table.
Smart Savings Tip 1 - Play The Credit Card Points Game


Are you using a solid cash back or travel points credit card for every purchase you make? One great card to consider is the Capital One Visa Signature card that pays you 2% cash back on everything you buy. Once Capital One starts trying to charge you a fee for this card (after a year, usually), just call them and ask them to waive the fee. They often will. A bonus of using a credit card for all purchases is that these will upload directly into Mint.com to help you track your spending.
If you aren't planning to apply for a mortgage in the next two years, consider swapping cards ever year or so and racking up massive sign on bonuses--often valued at $500 or more if you have a good credit history.
Do you have your credit card set up to pay the balance in full at the end of every month? By setting this up, you will never miss a payment and suffer egregious late fees. (If you do get hit by a late fee, call the company and ask them to waive it.)
If you are carrying a credit card balance, your absolute number one priority in your financial life should be to eliminate this debt. It will crush you otherwise.
A word of warning about credit cards. Several studies have shown that people spend more in general when they make purchases with credit cards rather than with actual dollars (or whatever currency you use). So if you are super focused on smart savings, you may be better off not using credit cards at all. That said, most of us enjoy getting a two percent rebate (by using a high-quality cash back or points card) on everything we purchase. Handling cash is a drag. And tracking your purchases online using Mint.com is handy. Also, if you don't have the discipline to keep yourself from slipping into carrying a monthly balance (going into credit card debt), cut up all your credit cards and use either a prepaid card or cash.
Smart Savings Tip 2 - Maximize The Library


Have you gotten a book from the library in the last year? If not, go do it. We want to get you used to new behavior patterns, and using the library is a core skillset. Be sure to get in the habit of putting your books (or videos) on hold. It's way faster to just pick up your stuff from the hold shelves than to try to go find it in the stacks.
Do you wait six months for your favorite shows to become available at the library rather than buying them on iTunes or another service? Getting the Blu-ray version from the library usually provides a better picture than streaming anyways.
If you have a Kindle, get a Kindle book from the library. (Note, this can be hard to figure out how to do. Just stick with it.)
Get a book on CD from the library that you can listen to in your car.
Download an audio book from the library to your smartphone or tablet. (This also can take a bit of work to figure out how to do. Hang in there.)
Smart Savings Tip 3 - Renegotiate Fees and Charges


Renegotiate fees and recurring charges constantly. You are at war with cable companies and newspaper subscriptions. Constantly renegotiate. It takes a bit of effort, but think of it as a very part time job that pays you quite well.
When buying something, make it a habit before agreeing to purchase the item to casually ask, "Is that the best price you can offer?" It's amazing how often there is a better offer lurking on the other side of that phrase. [Note, don't become obnoxious about this, and use your judgment about when this is appropriate!]
Smart Savings Tip 4 - Leverage Amazon Everything


You can share Amazon Prime with family members and friends. My parents, sister, and I all share my account and rotate who pays for the yearly membership.
Are you using Prime Instant Video? I personally think the selection is better than Netflix. Also, remember you can use instant video for things like learning or practicing Yoga.
Are you getting free books through Prime Reading?
If you have a Kindle, are you using your free monthly book through the Kindle Owner's Lending Library?
Smart Savings Tip 5 - Get Strategic About Transportation (This One's Important)


Are you financing your vehicle? Don't. Just buy a used car you can afford. One sweet spot is to buy a three-year-old car with 20,0000-30,0000 miles. These cars are usually coming off lease, are often still under warranty, still super dependable, but have already depreciated significantly. If you go that route, be sure to check the tires and brakes, as they may need to be replaced and this can be factored into the purchase price. (Note, if you do buy from a dealer, and assuming you don't plan to purchase a house in the next two years, it's ok to take the $1000 discount dealerships offer for financing your vehicle--and then immediately pay off the loan.) It's usually a better deal to purchase your car from an individual than from the dealer.
If you obsess over saving $5 on small items, you would be much better off thinking strategically about how you purchase cars and worrying less about the small stuff.
Smart Savings Tip 6 - Optimize Your Insurance


Have you optimized your insurance? You definitely need insurance in certain circumstances. Insurance can protect your assets from lawsuits and save you from financial ruin more broadly. Unfortunately, it takes time and effort to understand insurance terminology. The basic rule of thumb I suggest is only use a large, reputable company with very high rankings from A.M. Best and go with the highest deductible you can reasonably afford.
Smart Savings Tip 7 - Get Smart About Cell Phones


If you are spending more than $40 per person in your family for cell phone coverage, you are doing something wrong. Get Republic Wireless and cut your cell phone bill to next to nothing. Also, there is no contract with Republic Wireless; you just pay month to month.
Do you really need a landline in addition to your cell phone? Think about cutting it. If you think you need a backup, put five dollars credit on a Skype account. In a pinch, you could make outgoing calls through Skype on your computer.
Especially if you go with Republic, consider buying a used phone. Just research what you would buy new, then pivot at the last second and purchase a mint or excellent condition phone on Ebay.com or Swappa.com. You can easily save $250 doing this and get a phone that's a couple of months old and still under warranty. This quick and dirty guide will show you how to do this without wasting your precious time.
Miscellaneous


When you send someone a book or other media (like a CD) through the mail, remember to use the "book rate?" from the post office.
Suggest a walk rather than drinks or dinner when you are going to meet friends--unless you actually want to go have drinks or dinner!
Where are you being penny wise and pound foolish, spending hours making calculations about very small savings. Cut this out and focus on the big financial wins.
Fun Is (Often) Free


Go camping! It's fun, inexpensive, gets you some exercise, and the fresh air will do you some good!
Meet your friend and throw a frisbee. Super cheap. Super fun.
Don't Be A Scrooge!


There is way more to building wealth than savings. Earning and Investing are just as important. As we never tire of saying at MightyInvestor.com, it's important not to drift into the Scrooge mentality--overly focused on saving pennies. Instead, focus on the big financial wins that will move the dial and accelerate your path to financial independence.
And Always Remember


You are now streaking like an arrow towards financial independence. Smart Savings is a core part of this journey.
​(And for the true nerds, here is a bit of info about why we focus on checklists at MightyInvestor.com.)