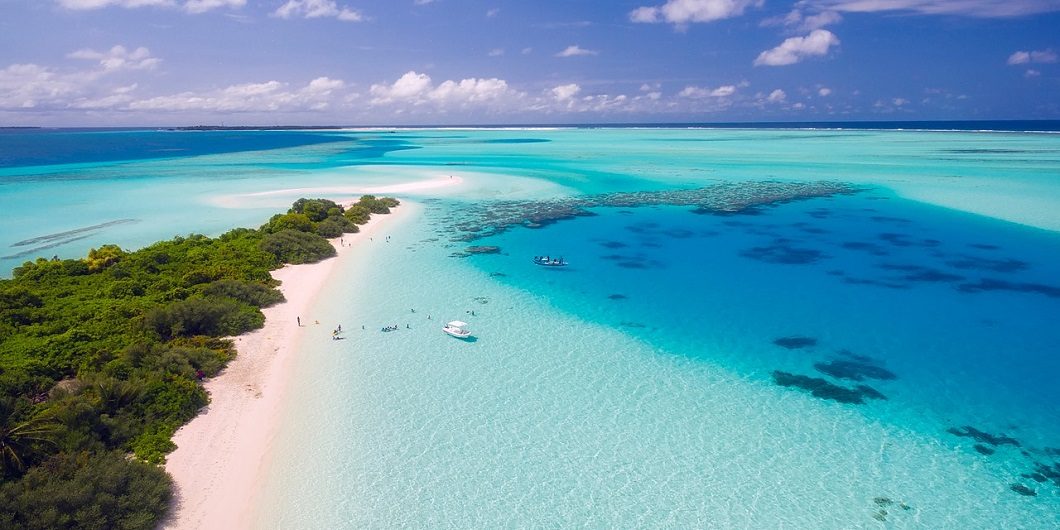 After salivating over the Chase Sapphire Reserve Credit Card for a couple of years, I finally took the plunge and upgraded one of my Chase cards to Sapphire Reserve about half a year ago. My takeaway? This card absolutely rocks. I should have done upgraded years ago.
Why? One reason that really matters.
Chase Sapphire Reserve - Lounge Access Around The World

The key advantage of adding Chase Sapphire Reserve to your wallet is that the card provides you complimentary membership to Priority Pass. Through Priority Pass, every time you travel, you and one guest will have access to a private airport lounge that provides a comfortable place to relax, more dependable and easier to access Wifi, free food, and even free drinks (including alcohol). This lounge access, combined with Global Entry, has revolutionized my experience of travel, especially international travel.
The Credit Card That Put The Fun Back In Travel

Here are just a few ways airport lounge access has helped me in the past six months.
Had a great pit stop in Frankfurt during a long layover. Had lunch in the lounge, a beer (ok, a couple!), and recharged before additional travel.


Enjoyed a late afternoon snack in Kyiv's Zhuliyani Airport lounge before traveling to Bratislava.


Had a very tasty dinner in the Bratislava airport lounge before leaving the country.


Scarfed down a quick breakfast in the Dubrovnik airport lounge before leaving Croatia.


Used a locker to store my suitcase and grabbed a free lunch in the Istanbul airport lounge. I could have even taken a shower, hung out at the bar, or played billiards if I'd wanted. Cray cray.
In less than six months with this card, I've used lounge access six times (and plan to four more times in the next month). It's mad. No more packing sandwiches before heading to the airport to try to avoid paying absurd rates for a simple breakfast in European airports. No more fighting with airport WiFi systems to touch base with family. And no more crouching for hours in an uncomfortable chair at a gate during long layovers.
Don't Let The Annual Fee Scare You

To be honest, I waited a few years to sign up for this card because the idea of paying $450 per year in fees for a credit card really annoyed me. Let me help you: get over it. If you use Uber or Lyft occasionally or pay for one or two airline tickets per year, the Sapphire Reserve Card will credit back to you $300 for travel expense per year. So now you have effectively reduced the annual fee from $450 to $150 due to that travel credit.
The Sapphire Reserve also gives you three Chase Ultimate Rewards points for all purchases on travel and restaurants (1 point for all other purchase). That is the equivalent of 3% back to you--quite generous. This greater points payback also pushes the costs of the fee down. I estimate that, comparing this card with others, I'm probably netting out and paying around$100 per year for the card. So for $100 I'm enjoying lounge access globally.
I should add that Chase provides 50,000 Ultimate Freedom Rewards points for signing up for the card. In addition, Chase reimburses Sapphire Reserve cardholders once every four years for the cost of signing up for global entry or TSA PreCheck--a roughly $100 value. For a regular traveler, this credit card is a no-brainer.
Who Shouldn't Get The Chase Sapphire Reserve Card?

Of course, no credit card makes sense for everyone. I suggest you not consider the Sapphire Reserve card if any of the following situations apply to you.
You can't afford the initial $450 annual fee. Obviously, if you have cash flow issues you shouldn't buy this card if it means you are taking on debt.


You almost never travel. If you rarely travel, you won't lose the lounge and might not get your $300 reimbursement for travel.


You have a low credit score. My understanding is that people with below-average credit scores may not get approved for the Chase Sapphire Reserve.
Final Thoughts

Because the sign-on bonuses are so valuable with the Chase Sapphire suite of cards, you can only apply for one of the Sapphire cards every four years to qualify for the sign-on bonus. So don't shoot yourself in the foot by signing up for this card, then canceling after a year, thinking you can sign up for another Sapphire-branded Chase card and lock in an additional sign-on bonus. You'll have to wait four years. So think hard about which card makes the most sense for you. To me, if you travel often, the Sapphire Reserve is the way to go.
Before signing up for this card, if there is one airport in particular that you use often, I suggest you make sure that Priority Pass provides access to a lounge at that specific airport. You can check your city at this link.
If you try to sign up for more than five Chase credit cards in 24 months, you may automatically get rejected in your application. So be aware how many cards you have recently applied for.
As always, if you can't pay off your credit card bills each month in full and might fall into debt, ignore everything in this post and don't sign up for this card. Instead, build up your emergency fund and then circle back to Mighty Investor when you are ready.
Happy travels :).